At Miss Jones group we have a large amount of expertise and knowledge regarding venues and suppliers. Miss Jones knows how to throw a party, where to plan the best events and how to do it with class. However, we know how important it is to think about the environment when making these decisions. We've got to think about which suppliers use the freshest, organic produce and ingredients, who is recycling and who is thinking about the world we have a duty to protect, if we want to enjoy it for longer. That's why there is no better place to come to find the top sustainable venues and suppliers that London has to offer.
Venues
Searcy's is undoubtedly one of the most gorgeous sustainable venues in London. The 360-degree city views in the sky-high restaurant, bars and private dining rooms are nothing less than breath-taking. However, what makes this venue special is that Searcy pledges to reduce the use of plastic, minimise disposable packaging and prevent waste even displaying a  seasonal minimal-waste conferencing and events menu. The Gherkin's unique design also contributes to its sustainable nature, as the abundance of natural light contributes to the building using half as much energy as comparable buildings in London. Who knew beauty could be so beneficial?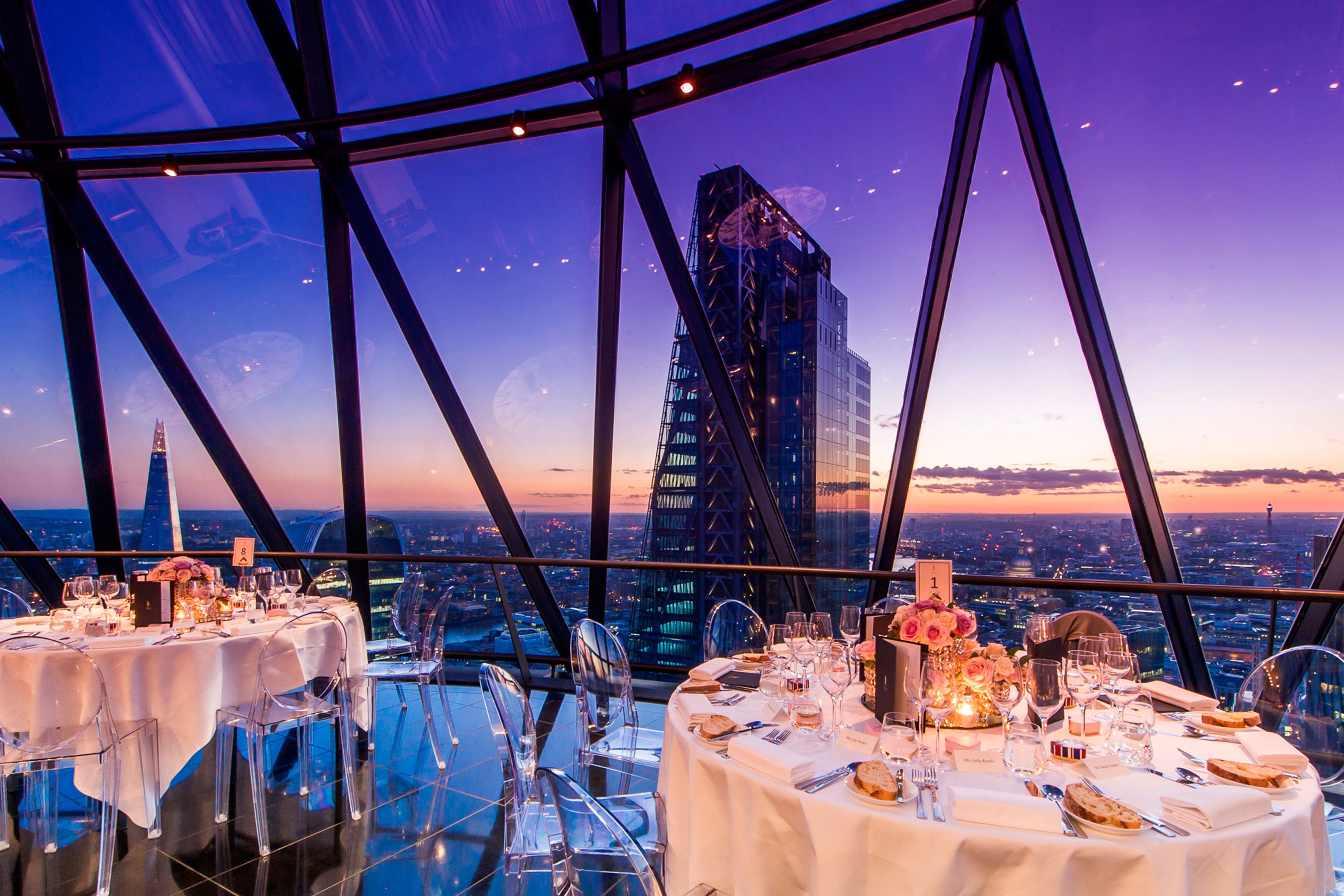 This would be no Miss Jones list, without including a beautiful venue fit for all your events needs. This unique venue can host a range of events from meetings to conferences to drinks receptions, with space to host up to 300. This gorgeous venue is made even more valuable due to the 'Sustainability in Surgery Strategy' that is upheld in its design and functionality. The Royal College of Surgeons uphold environmental sustainability through conscious ethical purchasing, and this knowledge makes the panoramic views of the London landscape even more enjoyable.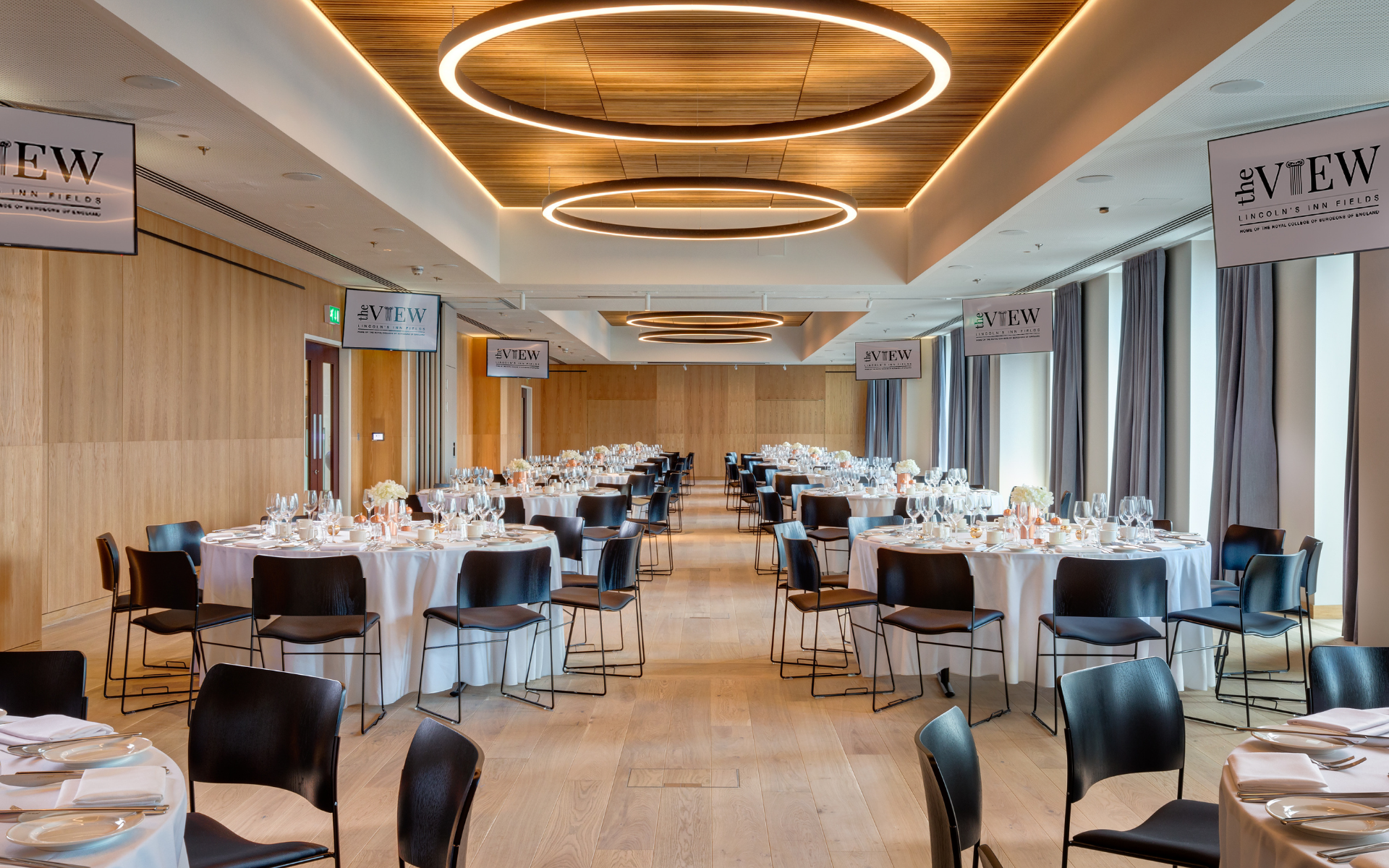 Suppliers
Luxury hampers are the epitome of British corporate and seasonal gifting, and we have found a supplier that can bring you Hampers designed with sustainability, quality and class in mind. Thackray Brown produce Luxury ready-made hampers filled with seasonal handcrafted produce, sourced from the finest British Artisans all wrapped up in climate positive mushroom packaging. They even provide the option to create your own hamper for the climate conscious buyers who want to add a more personal touch to their gifts.
Many would argue that an event is not an event without catering, and who doesn't love a delicious canape. Eden Caterers are regarded as one of the most sustainable suppliers in the UK, creating stylish, sustainable and delicious catering throughout London. They can do anything from an office breakfast, to corporate catering, to canape receptions for 300 all whilst using seasonal produce when possible, recycling everything and minimising energy use. On top of this, their food is beautifully presented and deliscuous to taste. This is not one to forget!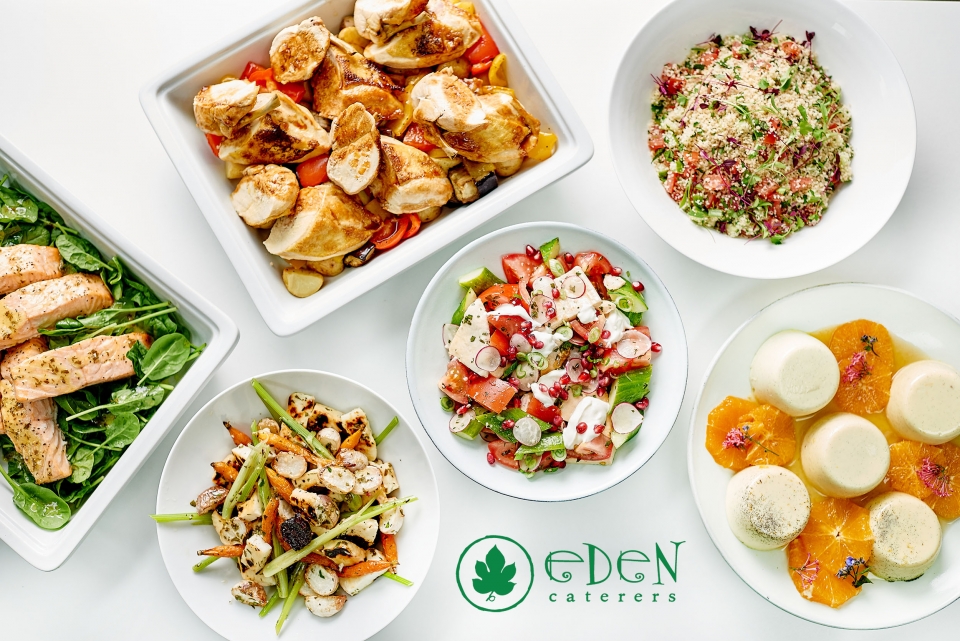 Marc the Printers bring sustainability to commercial printing, owing them their nickname as the environmentally-friendly community printer. This conscious company facilitates your printing needs whilst using no solvents and no toner through Risograph Printing. Whatever you require, from posters, to invitations, to meeting plans, Marc the Printers provide you with a more planet-conscious option, and we approve.